Music Downloads
Showing all 3 results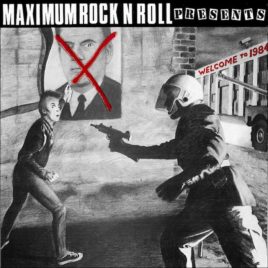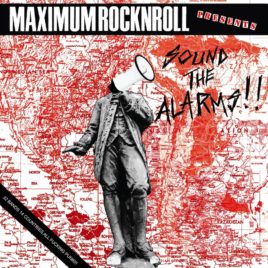 Maximum Rocknroll Presents: Sound the Alarms!! (download)
Maximum Rocknroll is proud to present its latest international compilation, gathering 32 bands from 14 countries, capturing the current sounds of punk from around the world! This download includes a 36-page PDF booklet with artwork from each band, liner notes and bonus photo page.
$

7.00
Add to cart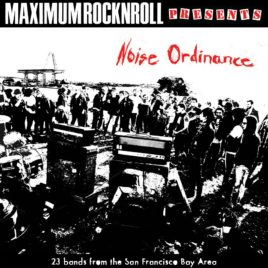 Maximum Rocknroll Presents: Noise Ordinance (download)
This 2011 San Francisco Bay Area comp features some of the most exciting and dangerous sounds from the local scene, including MÖRPHEME, NEEDLES, RANK/XEROX, NN, SHOTWELL, BLACK RAINBOW, SURRENDER, CONQUEST FOR DEATH, ACEPHALIX, AIRFIX KITS, RULETA RUSA, FACE THE RAIL, ECOLI, MIGRAINE, YEAR ONE, LOVE SONGS, SUICIDE BOMB, HUNX AND HIS PUNX, ACTS OF SEDITION, FIX MY HEAD, I WILL KILL YOU FUCKER, DUCK AND COVER, and the FLESHIES. Download includes front and back cover art, a 32-page PDF booklet with a page from each band, liner notes and some killer Bay Area punk photo spreads from local photographers, plus two extra insert pages that were included in the LP.
$

7.00
Add to cart